Stay F*cking Positive - The Seldom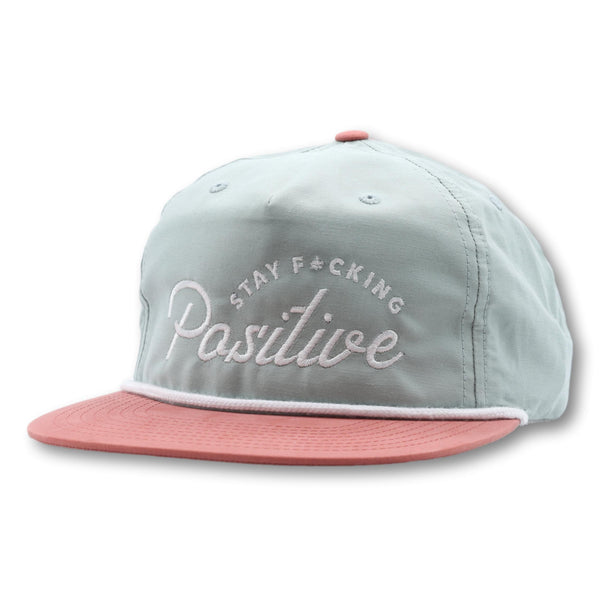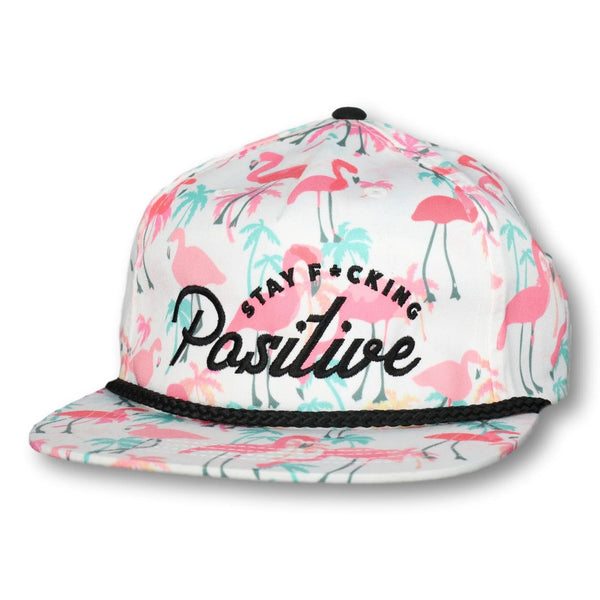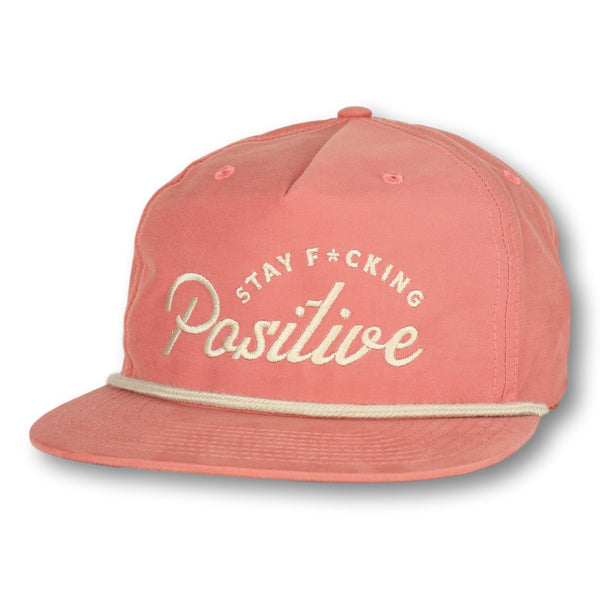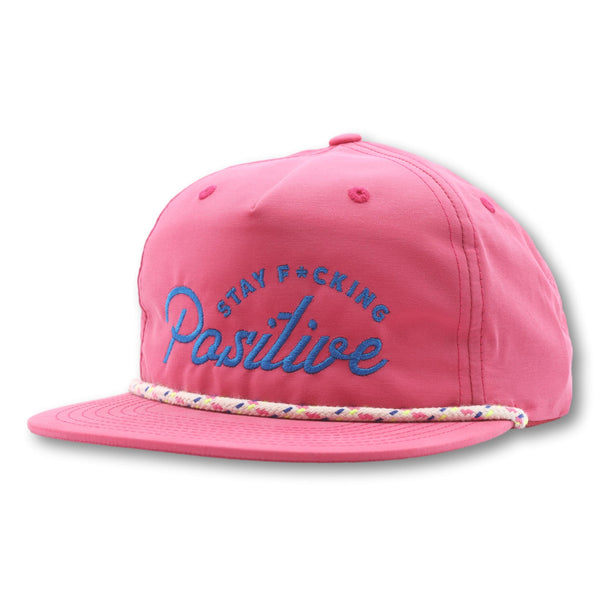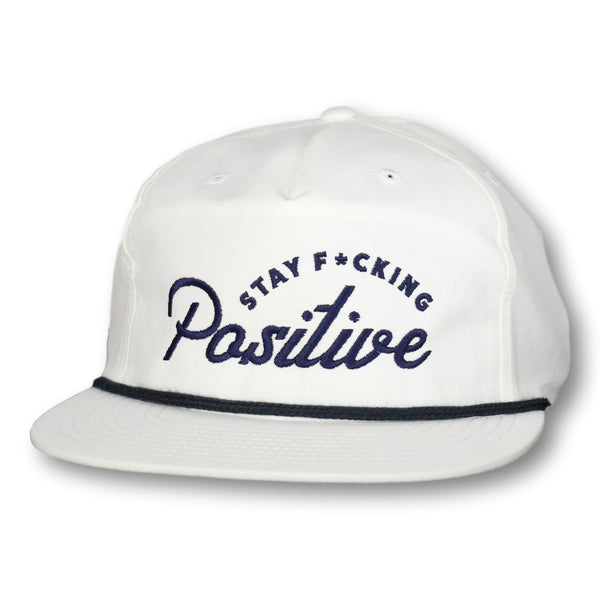 Stay F*cking Positive, need we say more? 
One of our customers favorites lids, for obvious reasons. This particular style advocates for mental health and acts as a reminder to Stay F*cking Positive. The Seldom style gives ode to the classic grandpa fit, built out of a soft-hand nylon with an internal stand up stay-mesh structure with code rope that gives each lid a pop of color. 
Unstructured, pinch front crown
Adjustable snapback
Soft-hand nylon material 
Cotton sweatband
5mm contrast rope on visor
Flat visor
Embroidered eyelets
Designed + assembled in Vail, Colorado
Fit: Crown - Mid profile - We recommend this lid for someone with a small to medium (ish) head size. 
Such an awesome hat!!
The hat is phenominal! It's my go to now when I need to throw something on my head to save my pride from going into public with a messy head of hair. Great material. Great price
The Seldom Hat is fire
Got the Colorado Surf Club Seldom hat and absolutely love it. Colors look great in person and the hat is super quality. 5 stars here.
Love the hat.
Great product. Fast shipping.
Not a well kept secret anymore
People love them and the high fives are hard to keep up with. I have had numerous people take pictures so they could find the product for themselves. Well done, freaks !
Surf club hat
Awesome hat, great colors, has become my go-to.