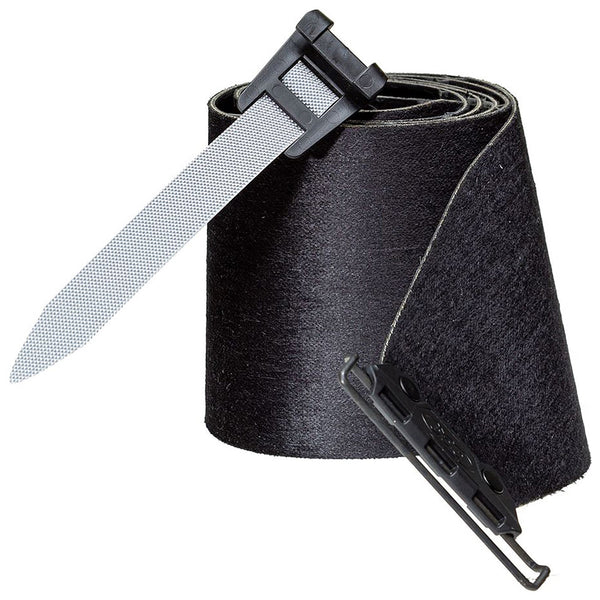 Easy on, easy off! These 65% mohair/35% nylon climbing skins with Contour Hybrid construction require minimal effort to pull apart and remove from the ski-and they stay on after repeated laps in cold weather.
Our BCA Hybrid climbing skins check all the boxes – good grip, good glide, easy to trim, easy to stash, and hybrid glue that works in a variety of conditions. Most of all, they pull apart easily. No regluing necessary: just wipe down the adhesive layer to restore tackiness. Includes flush metal top loop and adjustable tail hook, cleaning wipes, stuff sack, and easy-to-use offset trim tool to fit these skins to your sidecut.
Discount codes have been disabled for this product.
Used K2 Mindbender 116cs w/ Marker Kingpins and BCA Climbing Skins
Great customer service, great vibes, great product. Look forward to future purchases with Ski Town All-Stars.