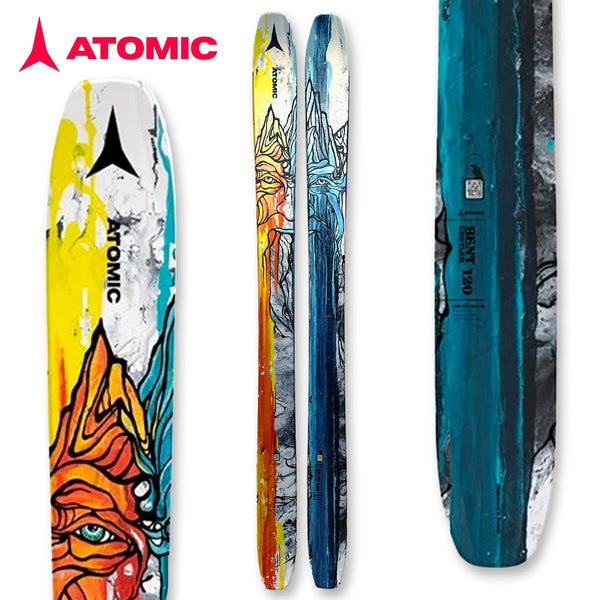 The Atomic Bent Chetler 120 Skis have been going strong for 15 years with no sign of slowing down. As the big brother of the newly expanded Bent family, they continue to set the standard for powder hungry freeriders seeking a more progressive - but no less capable - shape. Light, nimble, impossibly floaty, and stacked with enough guts to stomp every landing from here to Hokkaido, the Bent Chetler 120s are built to nurture your creativity and stoke the fire within.
Size (cm)
176
184
192
Tip Width (mm)
142
143
144
Waist Width (mm)
120
120
120
Tail Width (mm)
133
134
135
Turning Radius (m)
18
19
20
Indiv. Ski Weight (g)
1800
Love my new skis
Shipping was fast and have had fun skiing using my new skis.
110 for Win!
So stoked i got my hands on a pair of 110's before next season! just mounted them and skied em, and i'm stoked! They arrived 2 days after i placed the order! was super stoked on the fast deliviery! the 110 is much more versatile my 120 so definitely my new daily driver. Ski has less rocker than the 120 so skis way better when its not dumping snow or when its firm. shit, might have to buy the 100 next...ughhh