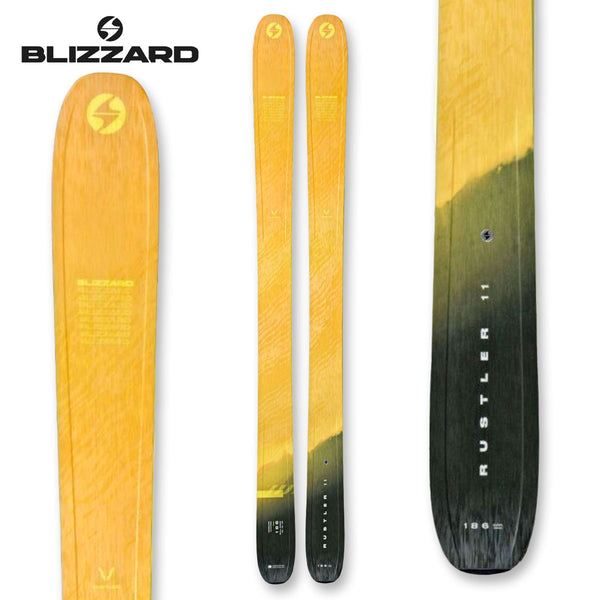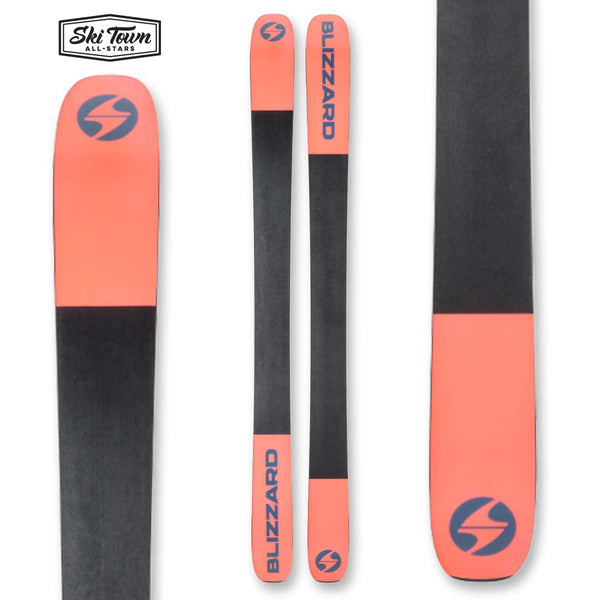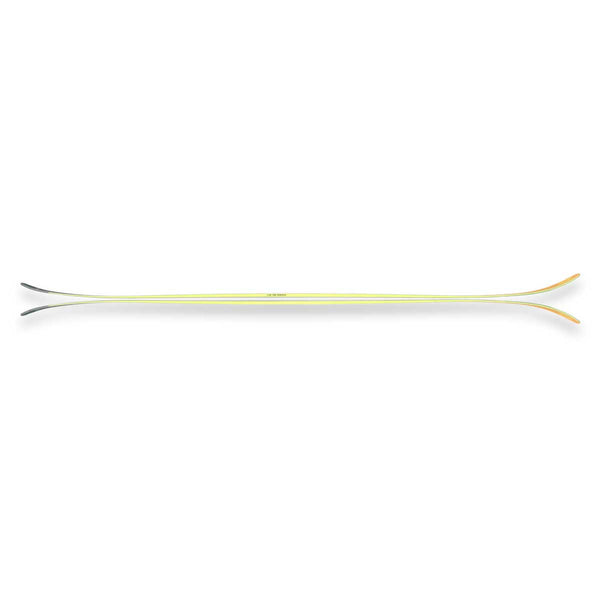 DESCRIPTION
A pow-oriented ski built for freeriding; the Blizzard Rustler 11 Skis possess a rather agile ride for a deep snow charger. Outfitted with a classic rocker/camber/rocker profile, the Rustler 11 floats effortlessly in powder whilst maintaining generous stability and grip underfoot – ensuring optimized maneuverability in both soft snow and firm terrain. Blizzard's signature True Blend Woodcore blends beech, poplar, and paulownia woods into the construction of the Rustler series, delivering a lightweight performance that effortlessly balances playfulness and energy for ultimate engagement in deeper conditions. FluxForm technology rounds out the build of the Rustler 11, extending titanal control arms out from underfoot into the tip of the ski – resulting in a ride that comes to life in moments of transition. Boasting uncompromised stability underfoot with amplified play in the tips and tails, the Rustler 11 is meticulously engineered for confidence and control through overnight stashes. A true powder demon hungry for exploration, the Blizzard Rustler 11 Skis are designed for expert skiers eager to charge the deep stuff with unrivaled stability.
CORE

Trueblend Free Woodcore
LAMINATES
ROCKER TYPE
Rocker / Camber / Rocker
quick and correct
they called prior to shipment to confirm and ask if they could help in any other way
Rustler 9 Online
Ordered the Rustler 9. Easy process, quick delivery. Can't ride them till winter as I don't live near Mammoth.
2024 Blizzard Rustler 9
I was trying to track down a pair of skis hard to find an these guys delivered.
Great advice, price , and delivery.
Highly recommend.
And yes I love the skis
Great Staff and very helpful
I will definitely purchase from them again!! They went out of their way to get me on the blizzards I needed!!
STAS was awesome!
I wanted to get my hands on some new model Rustler 9s and Chris at STAS was incredibly helpful. He first offered to hold his one pair of demos in my length (I was traveling in from out of town) and then we had a conversation that convinced me these were the right skis so he put a pair along with some bindings aside for me and mounted them within hours of me arriving and dropping off my boots. I was on the mountain the next day and LOVE them. Thanks Chris! As for the skis - they rock. I was looking for something more playful and easier to steer in trees/bumps than Brahma 88s, but that could still rip down groomers. The elusive one ski quiver. This fit the bill perfectly. Skied everything from very firm almost icy end-of-day groomers to trees and bumps to 6-8" of powder and the ski never let me down. Felt more confident than ever. I tried last year's R9s and I totally recommend these over them - moving the metal to the edges instead of down the middle removed the floppiness at speed.