2024 Nordica Spitfire DC 74 Pro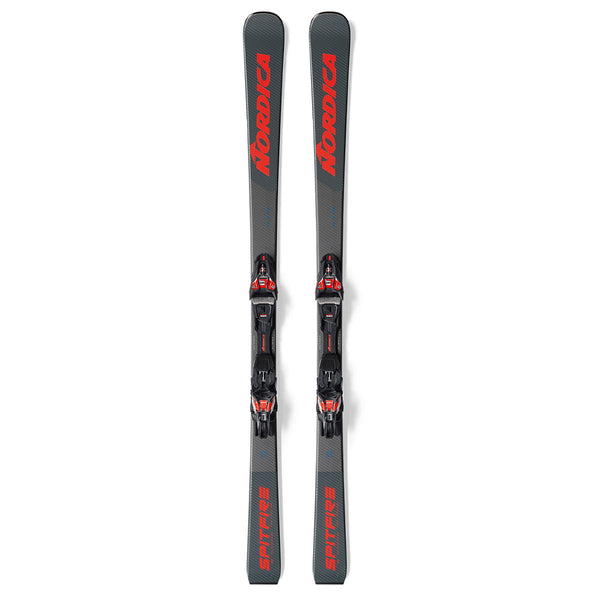 From first chair to last, Nordica's Spitfire DC 74 Pro simply loves to turn. Incredibly playful and versatile thanks to its multi-radius design, it's tailored to the needs of on-piste skiers who demand exceptional performance. For tremendous power and control, it showcases Nordica's Energy TI Double Core, which sandwiches a sheet of titanal and an elastomer layer between two wood cores. This also provides a lively ride that's incredibly smooth and forgiving. And to further boost your confidence and help unleash your potential, its 74 mm waist enhances versatility, making it the perfect daily driver for those who hold nothing back. Turn after turn, Nordica's Spitfire DC 74 Pro delivers on-piste perfection.
SIZES
160
165
170
175
180
SIDECUT
121.5-74-101.5 (160)
122-74-102 (165)
124-74-104 (170)
124-74-104 (175)
125-74-105 (180)
RADIUS (M)
14.5
15.3
15.5
16.5
17.1
WEIGHT (REFERENCE SIZE)
4.43 kg
Discount codes have been disabled for this product.