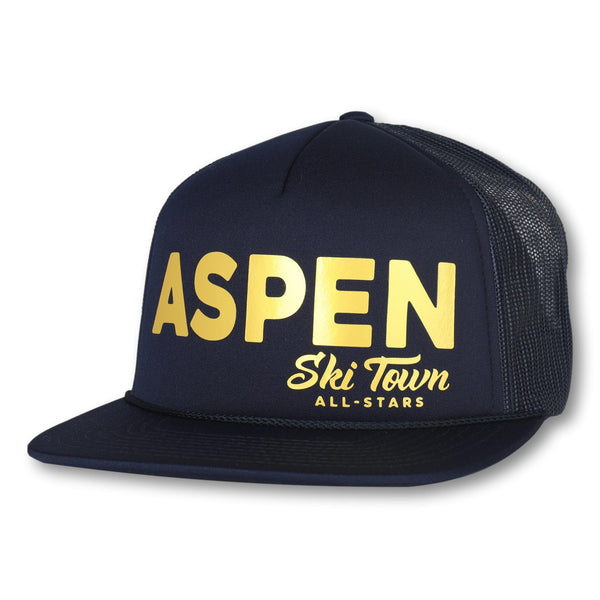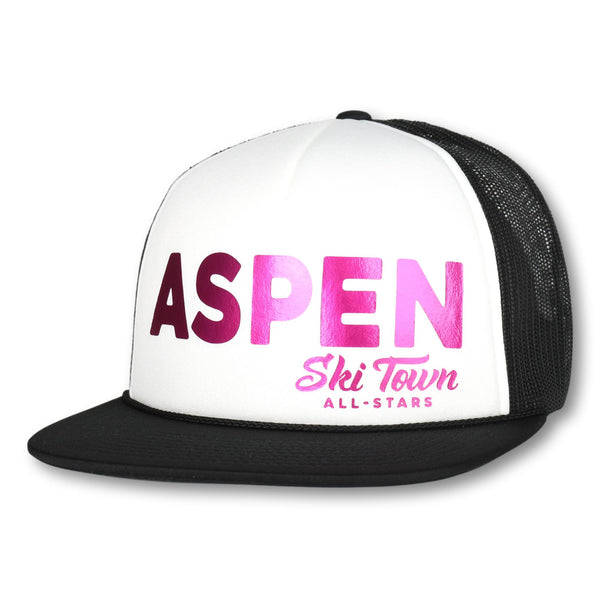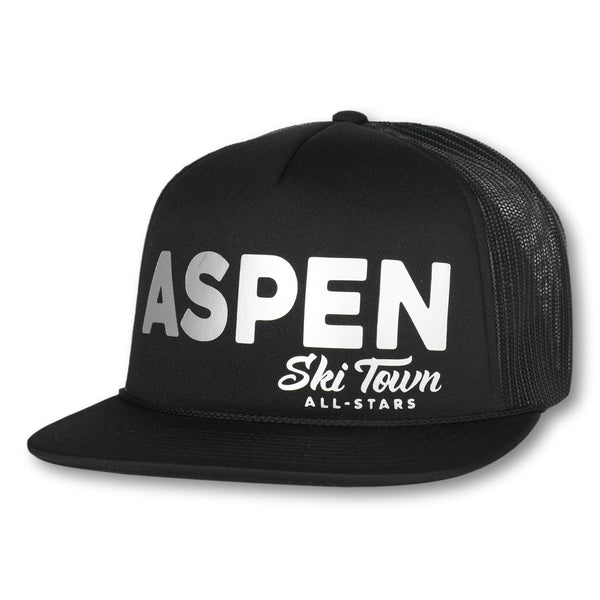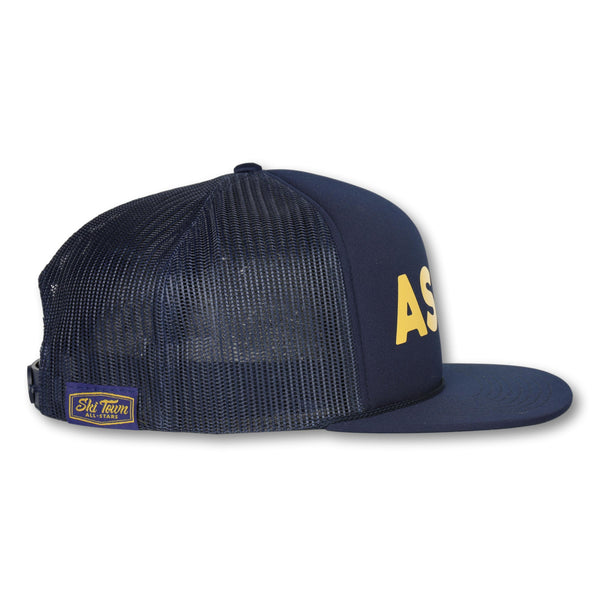 I'm talkin' about a place where the beer flows like wine, where the women instinctively flock like the salmon of Capistrano. I'm talkin' about Aspen.
 If your love and appreciation for Aspen is strong, we've got a premium foam trucker lid for that.
Adjustable snapback makes this a great option for various head sizes

Foam + Nylon mesh
Curved or flat visor options, just let us know what you prefer
Cotton sweatband
Designed + assembled in Vail, Colorado
Hat size
Tshirt size is an ideal XL.
Hat is kinda small☹️
For real no one cares you're a ski instructor
I have had at least 4 of these hats already and they are very popular here in CO. Many people will comment that it's an awesome hat and some people agree that no one cares you're a ski instructor. Some people ask me for my hat, so I give it to them. That's why I buy more. The fit is great and it has always looked new because pretty much they've all been worn less than 10 times before I give it away. STAS makes great hats and we've recommended and bought some for friends and family. Maybe I should buy in bulk?
Greatest hats ever
Love the quality of these hats. Exactly what I was expecting. These hats are amazing, I'm always getting complemented on them. Go Pats!
Great hats.
Love all the slogans available. Even having the ability to customize is awesome. Thanks for the great hats!
Witty and comfortable
Ready for fall in the mountains. Love these foam truckers.