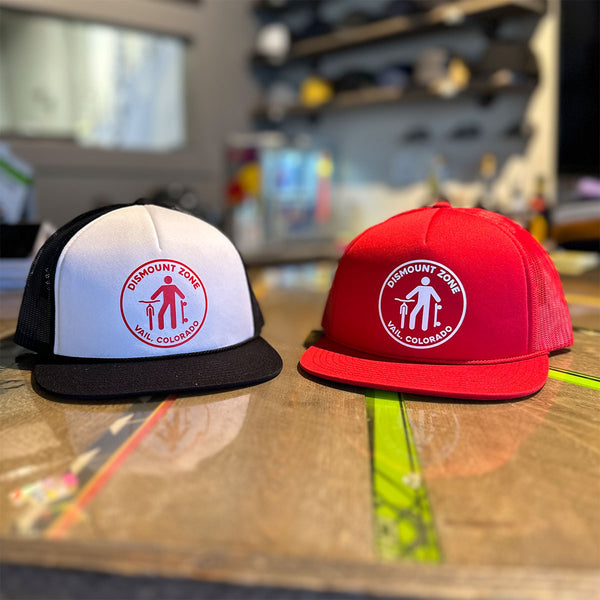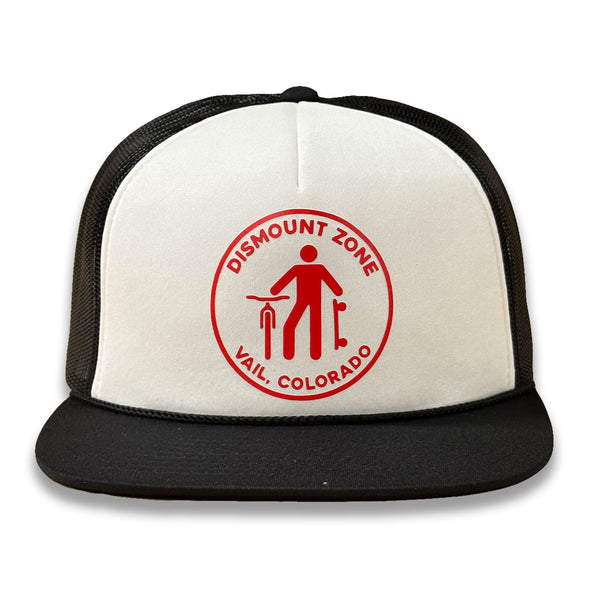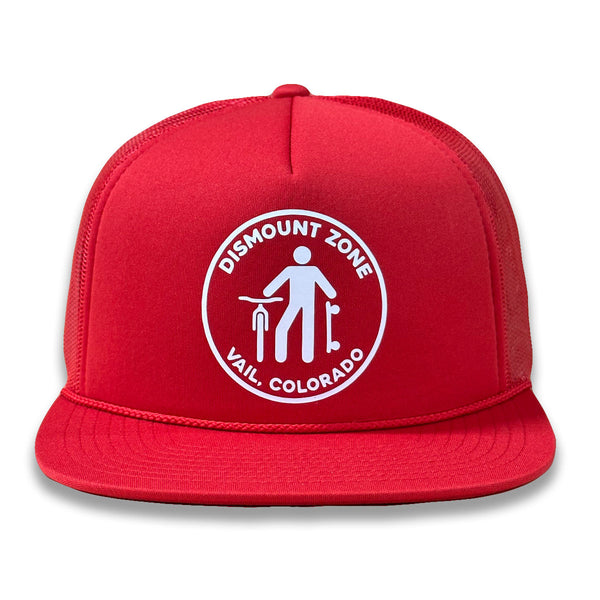 In Spring 2023, Vail, Colorado implemented "dismount zones" throughout the village. Those who are caught riding their bike or board through these zones are given a $50 fine. Proceeds from these hats will be used to help pay the $50 fines for locals!
PREMIUM FOAM TRUCKER HAT
FIT: ADJUSTABLE SNAPBACK
FABRIC: FOAM/NYLON MESH 
VISOR: FLAT/CURVED (CAN BE WORN EITHER WAY)
SWEATBAND: COTTON
DESIGNED AND ASSEMBLED IN Vail, Colorado
Best Public Comment of 2023
In 7th century BC Assyrian's placed signage on the roads that read "Royal Road let no man decrease it under penalty of death and public impalement." Even that didn't solve the problem.
Any instance in which transportation conflicts result in creative expression and art - and not violence - should be celebrated.  It's awesome to see STAS use their creative powers for good.  This hat, and reel that inspired it, has brought more attention to common sense bike courtesy than the 15 Dismount signs in the Vail Village.  I donated this hat to the Vail Town Council - they loved it.