mountainFLOW Infrared (IR) Waxer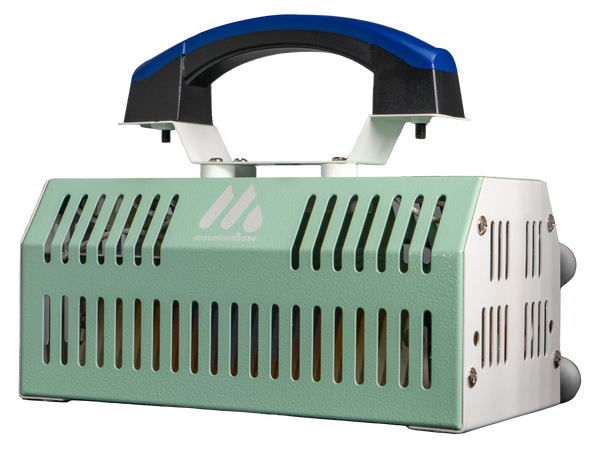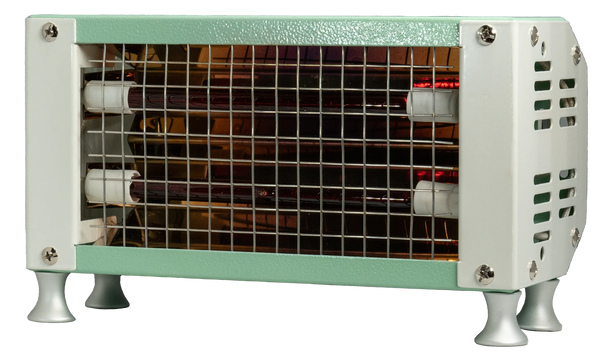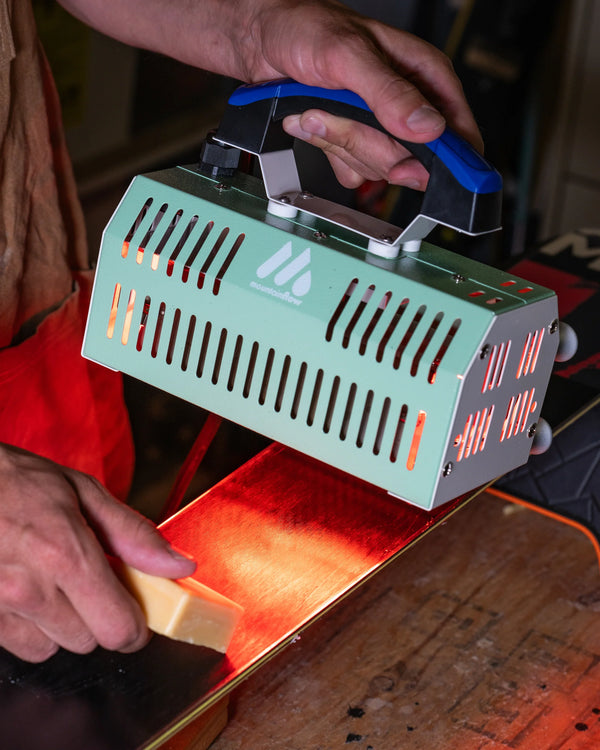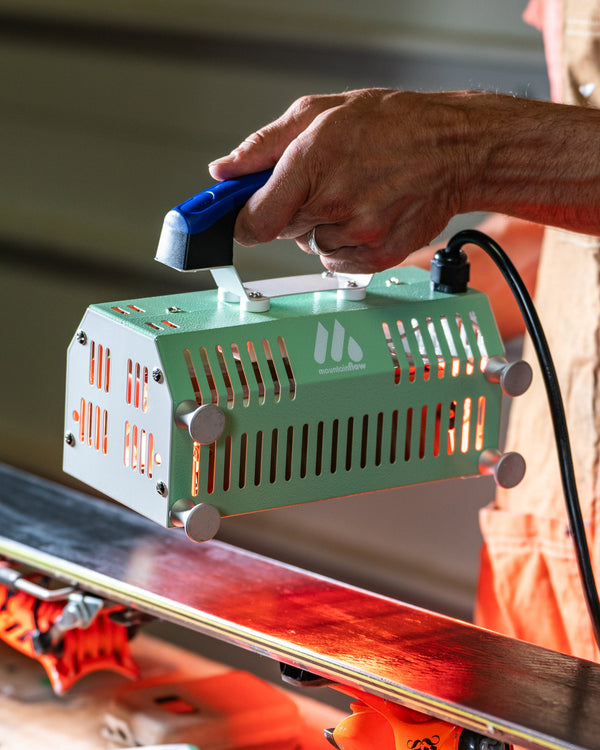 MountainFlow's new patent-pending IR Waxer is a game-changer for at home waxing. It's the tuning tool you never knew you could live without! 
EFFECTIVE: IR waxers help the bases to absorb wax. You can actually watch the wax disappear into the bases as you are waxing
SUSTAINABLE: These devices use very little wax. Plus there is no wax being scraped off the ski and onto your floor.
EASY TO USE: IR waxers eliminate the need for scraping. Simply brush out the bases and you're ready to rip!
SAVES MONEY: They make your bar of wax last much longer.
ALL THE PERFORMANCE. NONE OF THE SCRAPING. Get the performance a full hot wax, without any of the scraping.