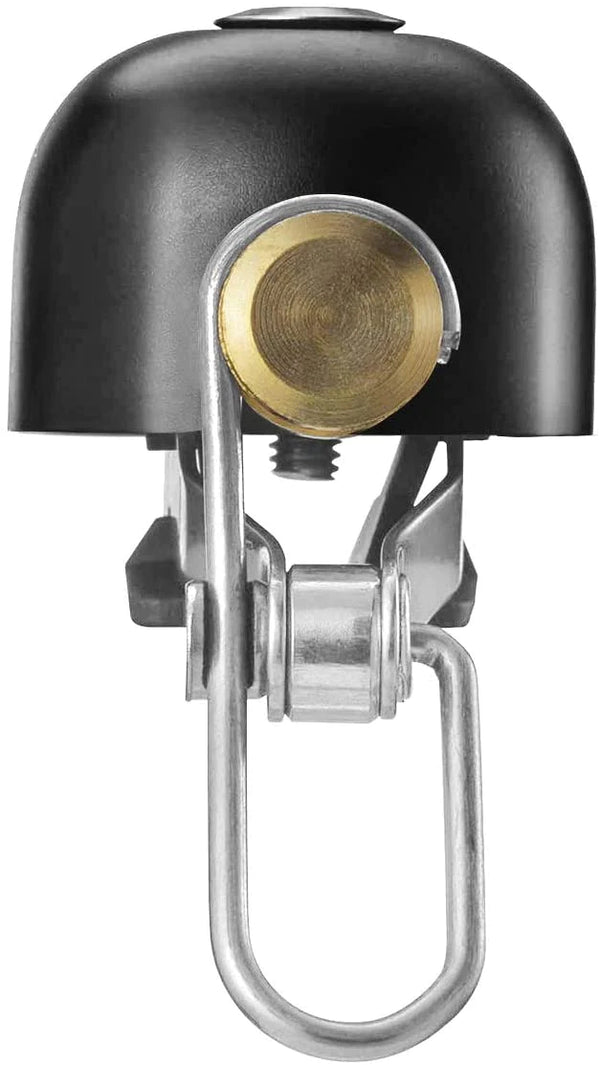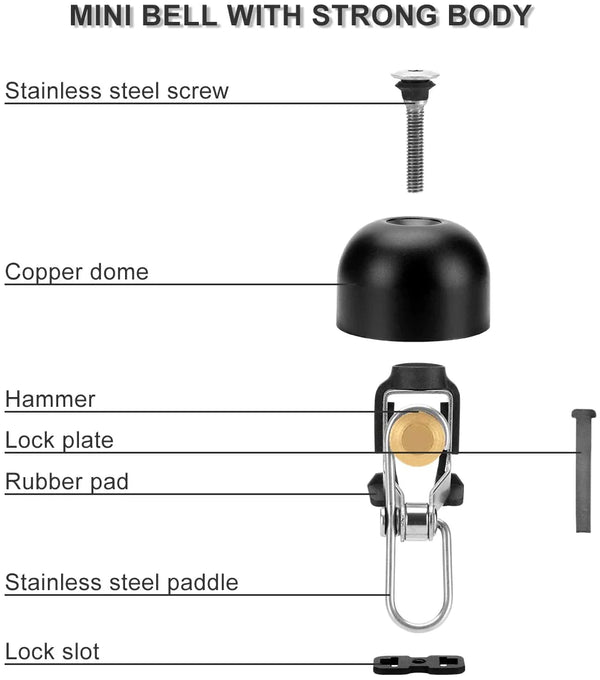 Loud Sound: ROCKBROS bike bell has a sharp and clear ding. Small bell has loud sound to warn the walkers and passing vehicles that you're coming up behind them, enough to get attention. Enjoy the sweet classic bike bell on the way.
Easy to Install: Insert the appropriate metal band around the handlebar into the two slots of the bell bottom, then tighten the top bolt until it's snug but please not too tight or the bike bell can't ring.
Fits for Most Bike: Comes with two different metal bands and it only takes one depending on your handle's circumference, which will fit the handlebar diameter from 0.83inch to 1.4inch.
Superior Material: The bike bell is made of high-quality brass alloy. There is anti-corrosion durable coating on the surface. Also rockbros bell is easy to resistant the shock or crash.
Durable Build: Brass alloy bicycle bells guarantees clear loud sound and sturdy quality. Soft silicone layers, keeps the bike bell stay in place and your bike from scratching.