Ski Town All-Star Neck Gaiter - THREE PACK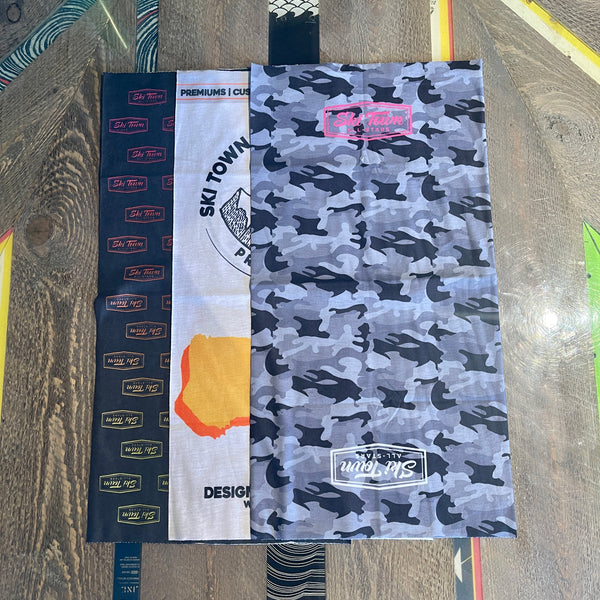 ALL THREE OF OUR NECK GAITERS.
PROTECT THE MONEY MAKER FROM SUN AND WIND STAS STYLE

*THIS COMBO PACK HAS ALREADY BEEN DISCOUNTED. ALL DISCOUNT CODES HAVE BEEN DEACTIVATED AND MAY NOT BE USED ON THIS PRODUCT. 
100% Poly Microfiber
Great Simple Buff
love these for skiing and keep face covered during the rona
Great product
This gaiter has helped us get thru COVID. Wouldn't have been able to do it without the excellent, well made products by Ski Town All Star!
Corona cover
Pairs nicely with mango. All day
Great Deal
Use these almost every day. Comfy and a great deal at three for the cost of one.