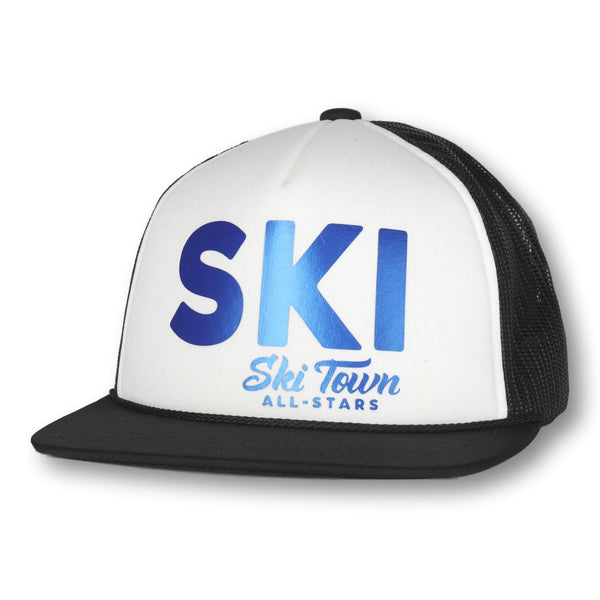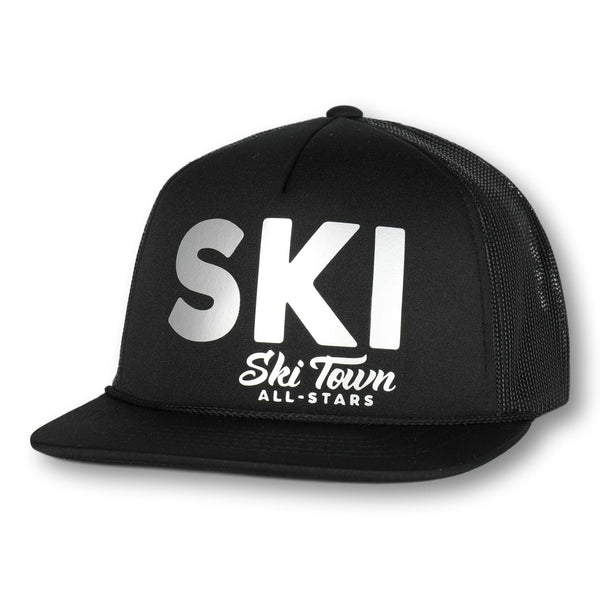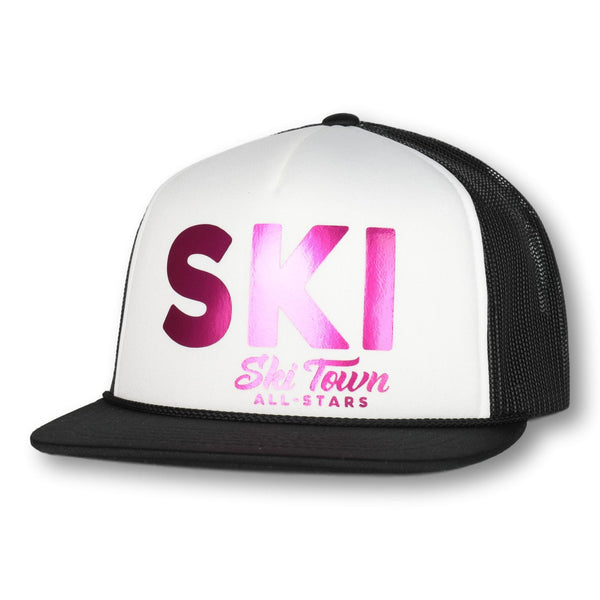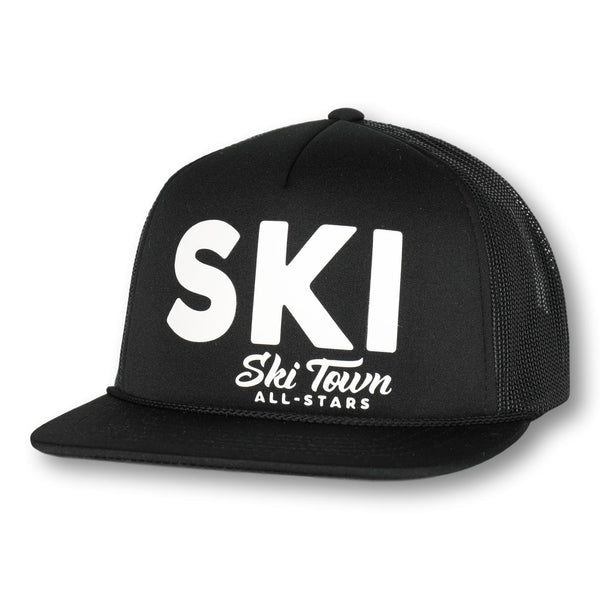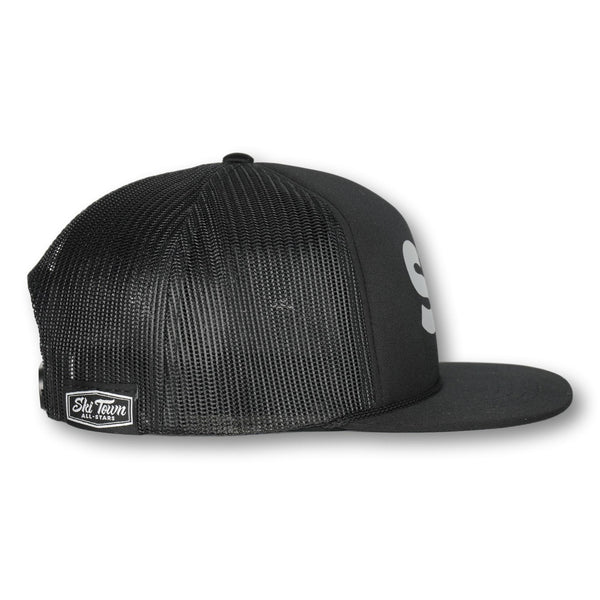 SKI TOWN ALL-STARS SKI
NEW: PREMIUM FOAM TRUCKER. SAME BLANK AS A REGULAR STAS HAT, JUST SMALLER
FIT: ADJUSTABLE SNAPBACK
FABRIC: FOAM/NYLON MESH 
VISOR: CURVED
SWEATBAND: COTTON
DESIGNED AND ASSEMBLED IN Vail, Colorado
Send it-youth
Everyone now knows my son'll send it!
….but seriously, great product, and love all our stuff from STA!!!
Great hat!
Bought it for my 5 year old and he loves it!
Dominate the Birthday Party Present Table
So my 8 year old daughter wanted to give a friend a matching "ski like a girl" hat for her birthday a few weeks back. After the friend opened up the hat, it completely dominated all of the other presents on the table..... Cozy sweatshirt..... meh......... Drawing art paper pad with matching pencils...... snooze....... Brand New Apple Macbook Pro Laptop with 3TB hard drive and matching Gucci carry bag..... Big Fat Yawn....... Word of caution though, since giving the "Ski Like a Girl" hat as a birthday present, my daughter has been invited to 69 more birthday parties this month alone, and most of the parties are for kids we either don't even know or they are friends that are celebrating 1/2 birthdays, which we have never been invited to until just recently. I mean...... as long as they are serving actual birthday cake though, and not cupcakes, we'll probably go. Anyway.... buy this hat.
Best company ever
The Instagram is the only rival to the hats!
Pooped himself
My kid is only a few weeks old, so the hat is still a little big. But when he saw this majestic lid in all of its glory... he literally pooped himself. We're assuming out of excitement and appreciation of the quality craftsmanship.