Super73 Battery Charger 54.6V 5A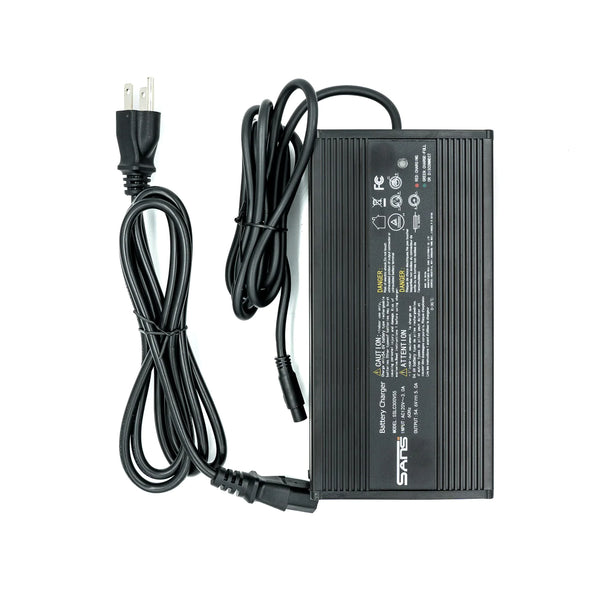 A serious rider deserves a serious charge. This 5 amp battery charger is perfect for topping off your battery between rides and can reach a full charge faster than the 3 amp charger that comes standard with most SUPER73 ebikes.
Using a fast charger will decrease the overall capacity of your battery quicker than using the standard 3 amp charger. To prolong the usable life of your battery, avoid using this charger as your main charger. This charger is best used when you are on the go and you should use your stock charger when charge time is not important.
Includes: 5 amp battery charger, 3 pin connection

Plugs into a standard 110-volt outlet

Charge time may vary based on battery capacity

The maximum range of a full charge depends on many variables: age of battery, slope, type of terrain, rider weight, speed, outside temperature, riding style, pedaling input, and tire pressure
Dimensions