SUPER73 - RX MOJAVE E-BIKE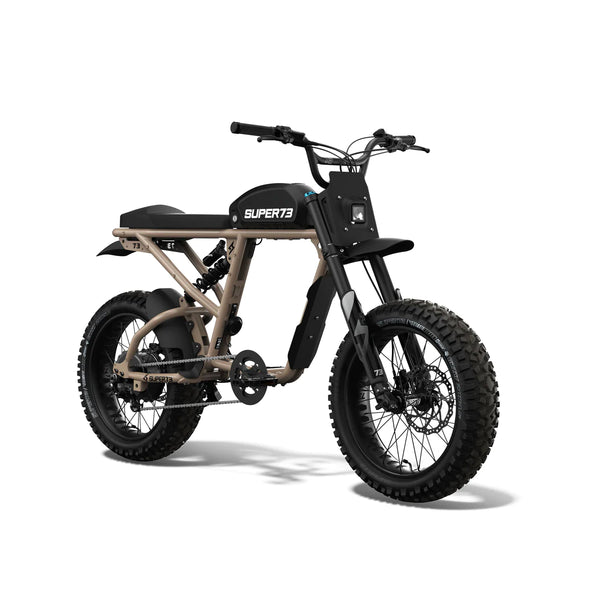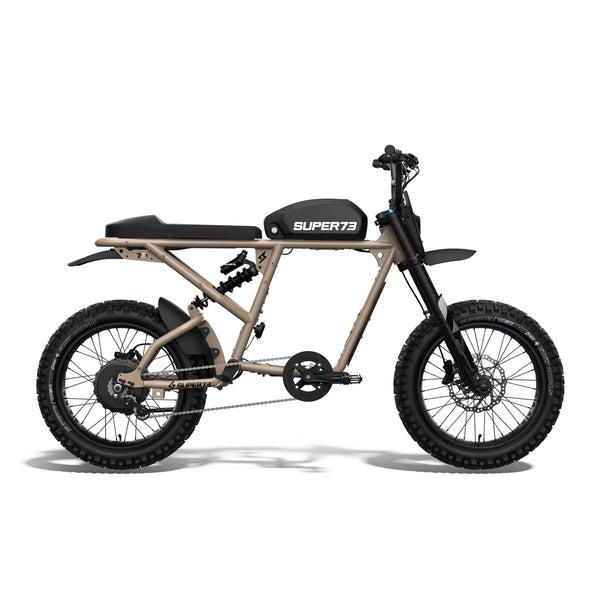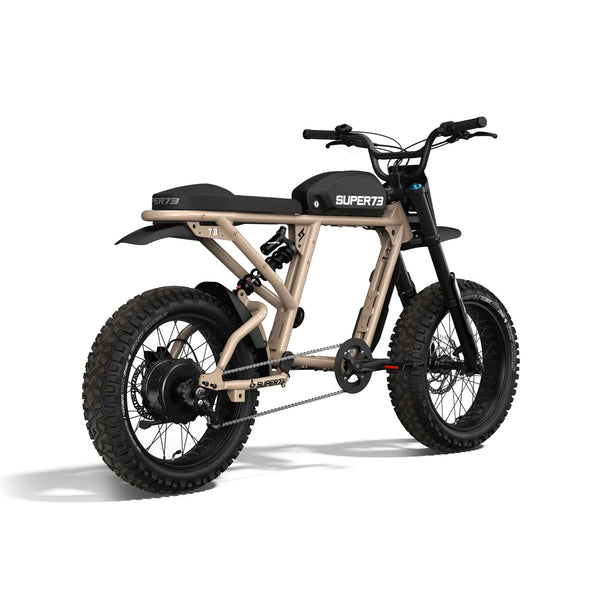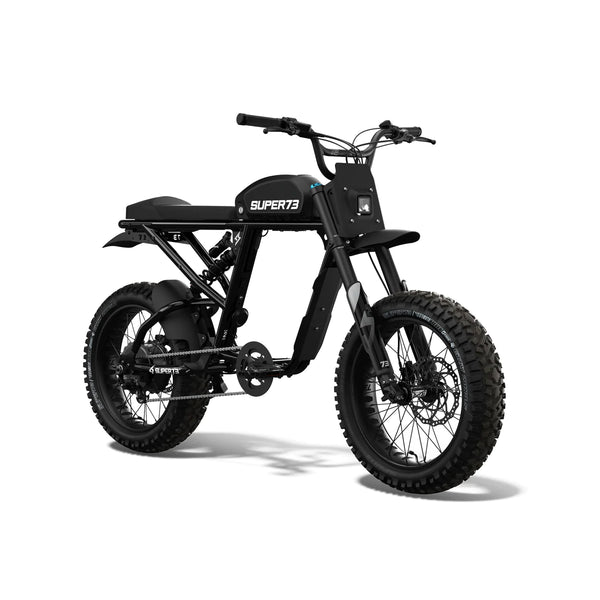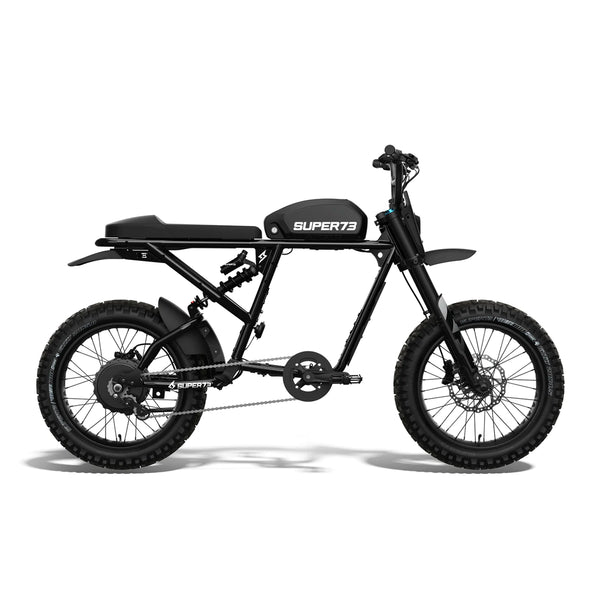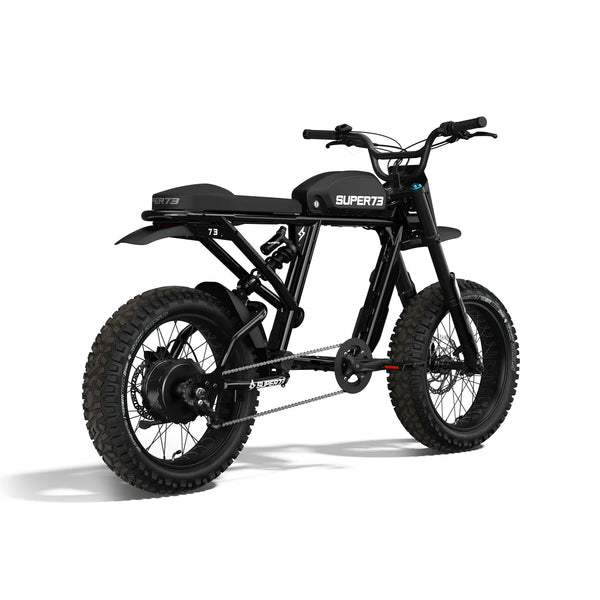 PERFORMANCE ADVENTURER
The SUPER73-RX Mojave showcases all of SUPER73's iconic features; the powerful R-series drive system, along with 4 piston brakes and fully adjustable dual suspension, making the RX our top-of-the-line performance model. Fitted with our GRZLY All-Terrain Tires, the RX Mojave makes for one tenacious ride.
KEY FEATURES
SUSPENSION

The SUPER73-RX Mojave features adjustable full suspension complete with an air-assisted, inverted coil spring fork, rear piggyback Coilover mono-shock and preload, compression, and rebound adjustments.
TIRES
The RX Mojave comes with all-new GRZLY tires perfect for a wide variety of terrain. With an aggressive knobby tread pattern, the GRZLYs allow for consistent contact and grip on hardpack, rock, and asphalt.
ERGONOMICS
When it comes to design, the RX-Mojave goes the extra mile. Hit the trail in style with a slick Speedster low-profile seat and stylish, low-rise Blain handlebars made of high-strength chromoly steel.
THROTTLE FIRST
Each bike comes pre-programmed in the Class-2 mode, which allows for throttle operation and pedal-assist riding up to 20mph. Switch between ride modes to access Class-1, Class-3, and Off-Road mode to reach 28mph+.
REMOVABLE BATTERY
Charging on the go? We've made it easy for you with our removable battery. Get 40+ miles* of range at 20mph under Class-2 throttle-only operation; 75+ miles* of range using Class-1 pedal-assist mode.
SMART DISPLAY
Download the App
| Unlock all of Super73's e-bike features and receive over-the-air updates.
Navigation
| The app provides turn-by-turn navigation on both the Smart Display and your mobile device.
View Settings
| Easily change between pedal assist modes and view your current speed, remaining battery range, and more.
SPECIFICATIONS
TOP SPEED
Classes 1/2 20+MPH* Class 3/Off-Road: 28+ MPH*
RANGE
*40+ miles of range at 20mph under Class-2 throttle-only operation; 75+ miles of range using Class-1 pedal assist mode
CHARGE TIME
BATTERY
MOTOR
THROTTLE
GEARING & REAR DERAILLEUR
DIMENSIONS
WEIGHT
LENGTH x WIDTH x HEIGHT
RIDER WEIGHT LIMIT
SEAT HEIGHT
FRAMESET
FRAME
SUSPENSION
Full / Front + Rear Adjustable
BRAKES
TIRES
GRZLY / 4.5" Front / 5" Rear
INNER TUBES
S73 for the Win!
Chris and his Team have the shop loaded up with all the best stuff. The customer service is spot on, super friendly and knowledgeable. The S73 ebikes I picked up here have been on the roads, trails and parked in concert bike racks all summer long. Highly recommend…