Ski Town All-Star was born in the heart of Vail, Colorado with a simple ethos: Work, Ski, Party.
We believe that Monday missions, shot skis during apres, mandatory dawn patrols, days spent on the river, and nights around a fire are more important than the 9-5 grind.
Looking for a way to represent ski town culture, honor mountain town locals, and stoke outdoor enthusiasts everywhere, Ski Town All-Stars came to life.

We opened our doors in the Fall of 2017 with the dream of providing people the opportunity to show off their personal style and individuality in the community.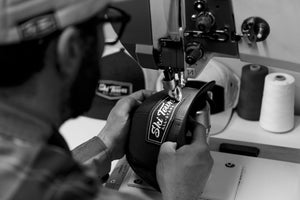 Staying true to our local roots, we are a team of movers and doers.
We design and assemble premium and custom made hats right here in the Vail valley. We give back to our community through our Ski Town Projects and Partnerships. When we aren't grinding away on rad products, we are out exploring the highs and lows of the Rocky Mountains.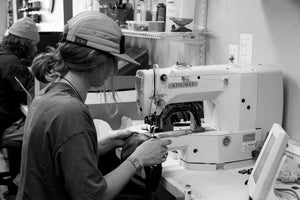 Since our inception
We've waved goodbye to our hats going out to stoked individuals all over the globe, created hats for cause, been fortunate to give back to our community, and have had a sh*t ton of fun doing it!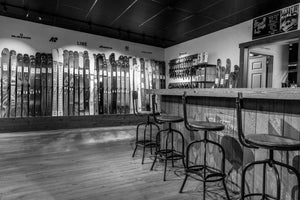 During the winter of 2022 we noticed something lacking in our community
A high-performance ski shop with a personal touch. As a result, we turned our hat bistro into a full-service ski retailer with online and in-store shopping experiences. For skiers who love crushing pow or laying down precision carves, we boast a no distractions showroom with the best skis for everyone on the mountain.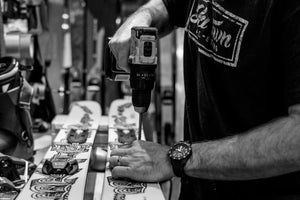 More than just a regular ski shop
In addition to offering exceptional customer service and a wide range of skis, we strive to provide skiers with expert advice and recommendations that enhance their on-hill experience. Whether you take advice from our super-star customers, watch our product reviews, or try out our top-of-the-line demo skis, we are committed to making you feel confident in your decision to shop with us.
Leave feeling like an All-Star
From customizing hats to upgrading your ski collection, our team's goal is to make every person who walks into our shop or visit our site feel like they have a trusted, knowledgeable crew in their corner to help with all their ski town needs. 
Let customers speak for us